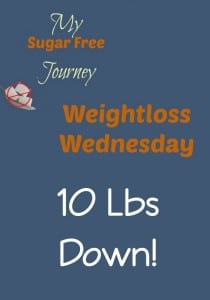 Slowly but surely wins the race?  I hope?  Another week has come and gone and  while I'm thankful that the weight is slowly coming off, I sure expected it to come off faster.  I know I'm being impatient and I know I can't expect to lose 10 pounds a week or anything but I sure would like to see a bit more come off faster.
The good news is that I made it through a difficult week with some family sickness still heading in the right direction.  My week wasn't as disciplined as it could have been with a sick wife throwing me off my routine a bit but I think I'm back on track.
In other news, I've started reading Good Calorie, Bad Calorie by Gary Taubes and it is one of those books that provides a TON of information but doesn't do a very good job of making it an entertaining read.  If you start this book, be prepared for a bit of a slog but I promise you will find it interesting.  It covers all the reasons why the medical profession was telling us the absolutely wrong way to eat for the last few decades to stay healthy and why we have this obesity epidemic we find ourselves in.  I think I'm going to cover the book more in depth as soon as I finish it but I think at least some of you would find it interesting.