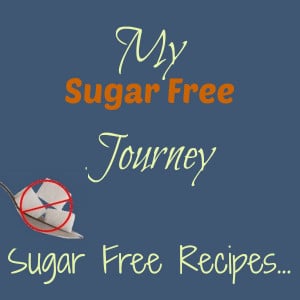 All the great Sugar Free Recipes I've Created and Discovered.  Please check out this Sugar Free and Keto Shopping List here.
Appetizers
Keto Bacon and Cream Cheese Pinwheels Recipe!
Ketogenic Becon Wrapped Jalapeno Poppers Recipe
Buffalo Chicken Meatballs Recipe
Keto Grilled Cheese Sandwich Recipe
Keto Zucchini Dip Recipe (Keto Hummus)
Low Carb Stuffed Jalapenos Recipe
Beverages
Breads
Ketogenic Cauliflower Breadsticks Recipe!
Desserts
Keto Friendly Chocolate Fat Bomb Recipe
Keto Chocolate Mint Truffles Recipe!
Keto Friendly Lemon Fat Bomb Recipe
Ketogenic Chocolate Muffin Recipe
Ketogenic Peanut Butter Bacon Cookie Recipe
Dinner
Bacon Weave Hamburger Bun Recipe
Buffalo Chicken Meatballs Recipe
Sugar Free Cauliflower Crust Pizza Recipe
Low Carb Chicken Fried Steak Recipe
Sugar Free Chicken Parmesan with Parsley Recipe
Keto Coconut Tuna Cake Recipe!
Keto Fried Chicken and Grits Recipe
Sugar Free Garlic Alfredo Baked Chicken Breast Recipe
Sugar Free Monterey Pork Chops with Pepper Gravy Recipe 
Keto Parmesan Fried Chicken and Grits
Ketogenic Pizza Hot Pocket Recipe
Sugar Free Red Pasta Sauce Recipe
Sugar Free Rosemary Garlic Pork Loin
Keto Friendly Sloppy Joe Sliders
Sugar Free Slow Cooker Whole Chicken Recipe
Sugar Free Stuffed Bell Pepper Recipe
Sugar Free Tea Brined Chicken Recipe
Ingredients/Condiments/Spice Mixes
Awesome Slow Cooker Sugar Free Chicken Stock Recipe
My Easy Sugar Free Taco Seasoning Recipe
Sugar Free Cocoa Chili Powder Pork Rub Recipe
Sugar Free Fire Roasted Salsa Recipe
Side Dishes
Roasted Broccoli and Cheese Recipe
Chili Lime Brussels Sprouts Recipe
Cheesy Brussels Sprouts with Bacon
Sugar Free Butternut Squash Recipe
Delicious Slow Cooker Okra and Tomato Sugar Free Recipe
Sugar Free Cauliflower Mash Recipe
Low Carb Cauliflower Tots Recipe
Roasted Radishes and Lemon Greens
Sugar Free Cucumber Dill Salad Recipe
Easy Sugar Free Sauteed Cabbage Recipe
Slow Cooker Recipes
Awesome Slow Cooker Sugar Free Chicken Stock Recipe
Delicious Slow Cooker Okra and Tomato Sugar Free Recipe
Sugar Free Slow Cooker Whole Chicken Recipe
Roundups