Sugar Free Whole Wheat Bread Recipe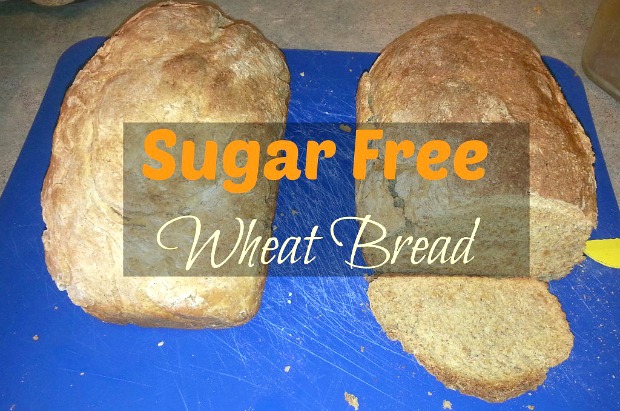 One of the more shocking things I learned as I started my Sugar Free journey was that is is pretty much impossible to buy bread without added sugar or HFCS.  I never thought of bread as sweet or needing to be sweet to be good but then I learned that the yeast needs sugar in order to rise.  So I was in a bit of a quandary, I want bread but not sugar.  What's a guy to do?  Fortunately my answer came in the back of one of the first books I read to start me on this journey, Year Without Sugar.  I don't have a mixer so it was a bit tricky to do.  (I have since ordered a mixer from Walmart but they are apparently walking it over to me from Bentonville.  What takes 2 weeks to be delivered anymore?  When will Walmart get the Amazon drones?)
I had to modify the original recipe somewhat for taste and because the original cook time given wasn't nearly enough.  This makes a very tasty wheat bread with a crunchy crust and soft middle.  It's a bit dry-ish but since i almost always eat my sandwiches with a little mustard, it doesn't bother me.  I would recommend you get a bread slicer guide if you don't already have one.  Click the Read More link after the Recipe to see more.
This was one of the first recipes to appear on my site when I was focused primarily on avoiding Fructose, that's why the Barley Malt Syrup and Dextrose are in the ingredients when they are both sugars, they just don't contain any fructose.  So technically this is a Fructose Free Wheat Bread Recipe, not necessarily sugar free.  I'm sorry about any confusion.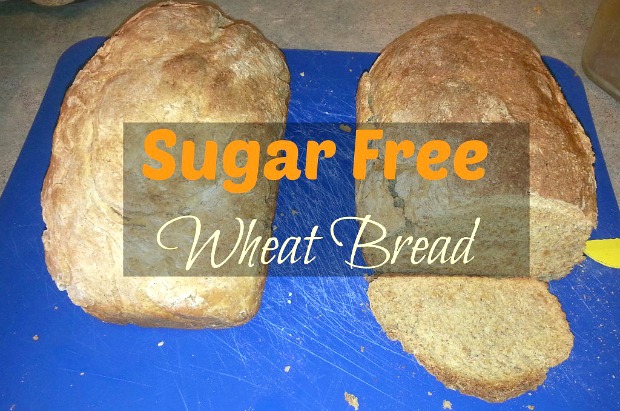 Yield: 20ish
Sugar Free Wheat Bread
Prep Time: 3 hours

Cook Time: 45 minutes

Total Time: 3 hours 45 minutes
Ingredients
1 Cup Old-Fashioned Oats
3 Cups Boiling Water
1 1/2 Tablespoons Active Dry Yeast
3 Teaspoons Kosher Salt
2 Tablespoons Olive Oil
1/2 Cup Barley Malt Syrup (Look at Whole Foods or Health Food Stores. Can Substitute 3/4 Cup Dextrose)
2 Cups Whole Wheat Flour
5 Cups All-Purpose Flour
Instructions
Pour Oats and Boiling Water into Large Bowl (Bowl of a Mixer if you have one) Let sit for 1 hour
Add Yeast, Salt, Olive Oil, and Barley Malt. Stir until well mixed.
Add Whole Wheat Flour, continue to stir.
Stir in 2 Cups of flour
Stir in 2 more cups of flour, a half-cup at a time. If you are hand-stirring, it's easier about 3 cups in to just take the lump of dough out of the bowl and work it with your hands
Place dough on floured surface and knead. Add final cup of flour in as it gets sticky. Knead for about 5 minutes
Put back in bowl and allow to rise for an hour
Cut dough in half and place in 2 buttered loaf pans. Let rise for another 30 minutes.
About 15 minutes into this final rise, preheat your oven to 375 degrees
Bake at 375 for 45 minutes
Remove and let sit for a few minutes before turning them out on a rack to cool
Slice and serve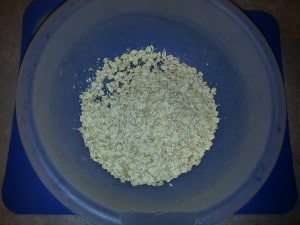 Pour 1 cup of Oats in bowl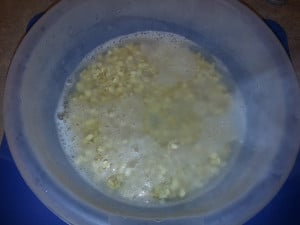 Pour in 3 Cups of Boiling Water and let sit for an hour
It will look like a wet, mushy bowl of oatmeal.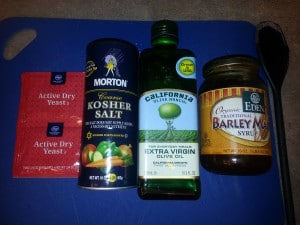 Stir in the Yeast, Salt, Olive Oil, and Barley Malt Syrup.  In case you were wondering, the reason we use Barley Malt syrup and still call it Sugar Free is because it contains no fructose.  Fructose is the killer that makes us fat and unhealthy.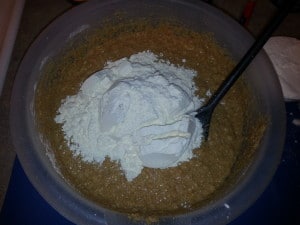 Now the fun begins.  Stir in 2 cups of whole wheat flour, then 2 cups of All Purpose Flour, then another 2 cups of All Purpose Flour a half-cup at a time.  If you don't have a mixer, you are in for a workout.  In fact once it gets real thick, you need to just stir it with your hands in the bowl.  Then once you are done hand-mixing, do your self a favor and go buy a mixer.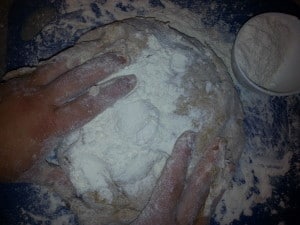 Pull the dough out onto a floured surface and knead for 5 minutes.  Knead the last cup of flour in as it gets sticky.
Put the dough back into the bowl for an hour to rise.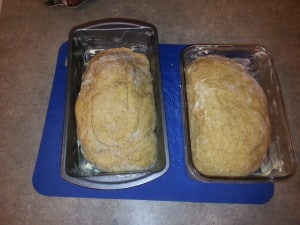 Cut the dough in half and place each half in a buttered loaf pan.  Let sit for another hour to rise.  Bake at 375 degrees for 45 minutes.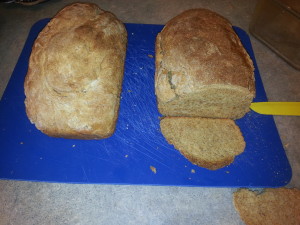 Once you take the loaves out of the oven, let cool for 5 minutes.  After 5 minutes, turn out of pans and let cool.  Slice up and serve!