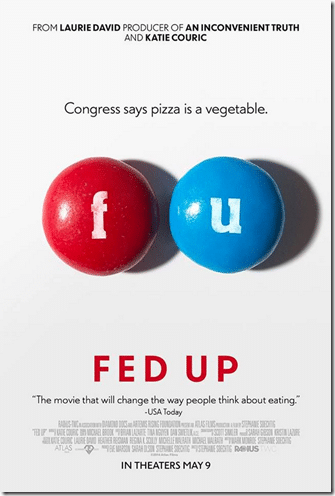 Will You Take the "Fed Up" Challenge?
These last few weeks have been such a roller coaster for me.  As I have been learning about the dangers of Fructose and wondering why in the world no one had ever told me about the dangers of eating it, I was filled with a desire to tell as many people as possible about the dangers of what is being added to our food.
It looks as if no less a newswoman than Katie Couric has been learning the same things and started working with Laurie David (An Inconvenient Truth) to put out a documentary detailing the dangers of all the sugar we have been eating.  "Fed Up" is the title of this new documentary and will hopefully wake more people up to the health problems that happen when you feed an entire nation way more sugar than we were ever intended to have.  Check out the trailer.
You want to watch that, don't you!  To go along with this new movie, they have issued the "Fed Up Challenge".  Starting Monday, they want as many people as possible to cut sugar out of their diet for 10 days.  Can you do it?
Head on over to the Fed Up Challenge page and sign up.  You will be entered to win prizes and get more information about the project.  Then be sure to go see the movie at one of these theaters when it is released tomorrow, May 9th.  Let's get the sugar out of our food!