The Complete Guide to Fasting Review
I got my hands on an advance copy of The Complete Guide to Fasting by Jimmy Moore and Dr Fung a few weeks ago and was so impressed with it, I felt like I needed to write a review.  I also got to interview Jimmy Moore about the book here and I've done chapter by chapter reviews on my Instagram.  You can find them by searching for the hashtag #FungFasting on IG right now.
This book is not like other books I've read on Fasting for multiple reason.  First of all, it's more like a textbook on fasting in that it is not just personal anecdotes, (although those are included) it has actual data from the clinical experience of Dr Fung and his practice.  Secondly, it's not just a book about fasting, but rather a book about what a good diet is and how fasting fits into that diet as one piece of a larger picture of overall health.
Each chapter of the book goes into one specific benefit of fasting and how exactly it affects to body.  You will learn what fasting does to cause not only weight loss but how it will also help to lower blood sugar, reverse Type II Diabetes, lower cholesterol, improve heart health and lower your risk of a host of other maladies like cancer and Alzheimer's.  Again, none of these benefits are conjecture or personal stories but rather backed up with data from large studies and Dr Fung's  years of clinical experience.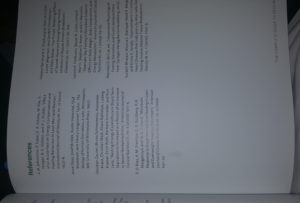 If you are looking for a book that will not only inspire you to put the future of your health but also give you the steps you need to take to do it, this is the book for you.  It will be a powerful tool in the ongoing fight against obesity.
Just as a personal story here at the end of the review, those of you that follow my Weightloss Wednesday posts know that once I lost 150 lbs, I had a very difficult time getting the weight to continue to come off and spent pretty much the entire summer struggling to drop the next 10 lbs.  It wasn't until I implemented an Intermittent Fasting regimen that the weight started to come off again.  The most surprising thing about starting IF wasn't that the weight started coming off again, it was that it was happening with no hunger.  I figured I would be walking through my mornings with a grumbling stomach but that wasn't the case.  Even on days when I started my day with fairly vigorous exercise, I didn't feel hunger until it was time to break my fast around 2 PM.
If you would like to grab a copy of The Complete Guide to Fasting, you can find it Amazon here.  Thanks!
Don't miss a post! Click here to sign up for our daily email!
Need more info about the ketogenic diet? How about a great support group? Join our Ketogenic Facebook support group!