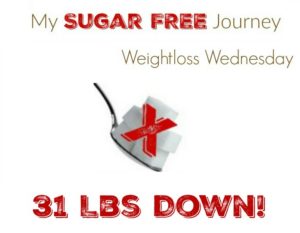 It's time for another Weightloss Wednesday!  So happy to say that I'm back to losing weight after a bit of a plateau last week.  I'm at 268.6 which means I'm 31.4 lbs down for the year and 131.4 lbs down from when I was at my heaviest so I'm happy to see things moving in the right direction again.
In the video I talk about a podcast I heard yesterday that really helped me understand a few things better about what what is going on inside my head.  The main idea is that when you snack or over eat, it's not for nutrition or sustenance, it is primarily an emotional experience.  It is the equivalent of a drug addict seeking out their drug of choice to get that endorphin/dopamine hit that they are craving.  I do the same thing when I eat a few nuts or a celery stick with peanut butter after dinner.  I'm not hungry and my body doesn't need anything because my dinners are always very nutritious, I just want something in my mouth to snack on.  It's my version of a line of coke for a coke fiend or a cigarette for a long time smoker.  I don't want the food, I want how the food makes me feel.  Now that I know that, I'm going to make an effort to replace that feeling with something else.
Also, don't forget to join our 28 Day Sugar Free weight Loss Challenge!  It starts next Monday and is a fantastic opportunity to get the motivation you need to lose weight.  All the info can be found here along with how to join the Facebook group where all the action will be happening and how to get the 28 day meal plan that will make your life easier as you figure out what to eat.
Please enjoy the video and don't forget to subscribe to the YouTube channel to never miss a video.  Thanks!