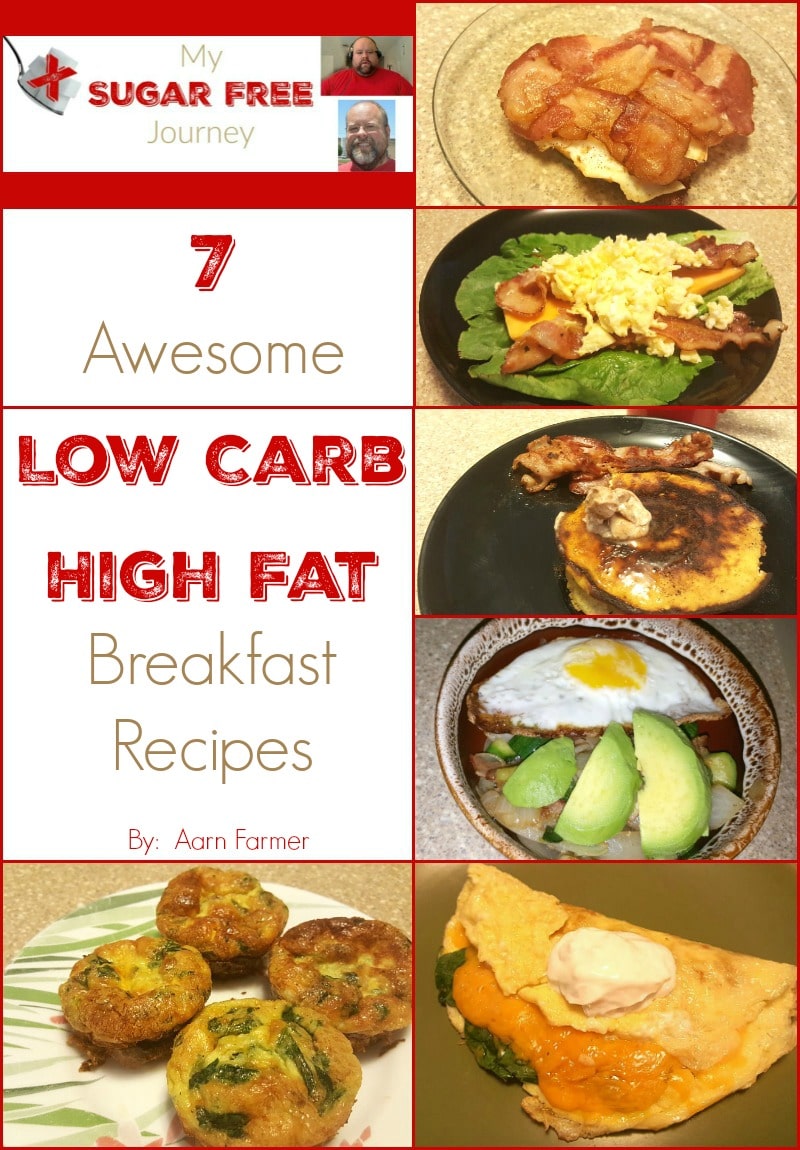 I am excited to announce that along with the 28 Day Low Carb Meal Plan you get when you sign up for the daily email, you can now also get 7 fantastic Sugar Free, Low Carb, Keto Friendly Breakfast Recipes for just $2.99 by clicking here!
These are 7 recipes (and a bonus!) that I use every day to get my morning started right and have been a big reason why I am almost 150 lbs down from my heaviest weight and have lost almost 50 lbs just this year.  A hearty breakfast that is low in carbs and high in fat keeps me satiated throughout the day and gives me the energy to focus on work instead of dreaming about my next meal.
In this book, I'll show you how to prep a week's worth of breakfast muffins, make fantastic low carb pancakes, make a 2 minute breakfast muffin that is awesome for a quick bite as you are running out the door, share how to make a perfect omelette and show you 2 options for breakfast tacos that will blow you away.
Every recipe includes beautiful pictures to help you make the meals and step by step instructions to make sure you make each meal right every time,
To get your copy of 7 Awesome Low Carb, High Fat Breakfast Recipes for the low price of just $2.99, click here!