I may have found my new favorite breakfast restaurant. A First Watch opened up near me and my wife and I finally found the time to go try them out and I am so glad we did!
The omelets were amazing, the bacon was crisp and, most importantly, the coffee was incredible. In fact we even got a little to go bag of the coffee grounds so I could enjoy another pot at home.
As with most breakfast restaurants, eating keto is pretty easy. Avoid the potatoes and bread and eat all the eggs, meat, and cheese you want.
They have a The Works omelet that is amazing and getting that with a side of bacon made my whole morning.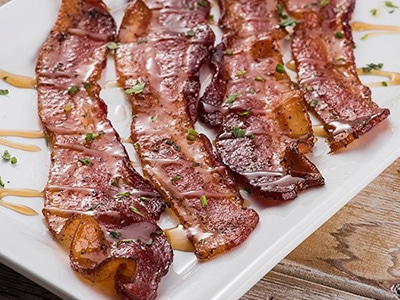 You can see their full menu on their website here and find a First Watch location near you here.
Unfortunately they don't do a great job of breaking down what is in their sauces and dressings so you will need to use your best judgment or just avoid those altogether.
You can see my full list of What is Keto and Sugar Free at Restaurants here. If you find this post interesting, please consider sharing it on your social media so others can see it,too!
Here is What is Sugar Free and Keto Friendly at First Watch Restaurant
Classic Favorites
The Traditional – 2 Eggs and Bacon.
Eggs-clusives
Chickichanga – It looks like the Vera Cruz sauce has about 10g of carbs so you might need to remove that.
BLT Benedict – Hold the Ciabatta bread, maybe have it served over bacon?
Classic Benedict – Same as above
Florentine Benedict – Same as above
Smoked Salmon Benedict – Same as above
Omelets and Frittatas
Bacado Omelet
Chile Chorizo Omelet
Frittata Rustica
Ham and Gruyere Omelet
Inspired Italian Omelet
Morning Market Vegetable Omelet
Smoked Salmon and Roasted Vegetable Frittata
The Works Omelet – This is my go to. So good.
Salads
Chicken Avocado Chop Salad
Cobb Salad
Don't miss a post! Click here to sign up for our daily email!
Need more info about the ketogenic diet? How about a great support group? Join our Ketogenic Facebook support group!