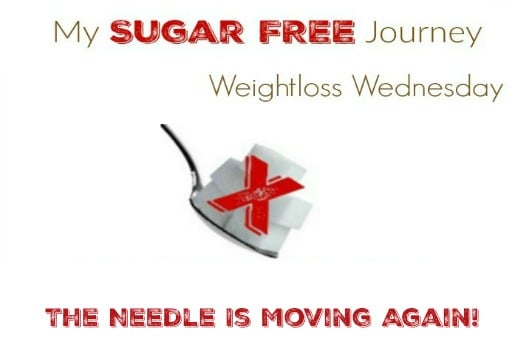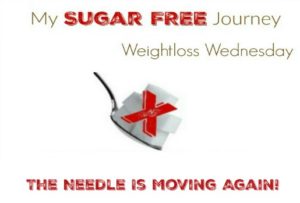 It's time for a Weightloss Wednesday!  As of this morning I am 247.5 lbs which means I am 152.5 lbs down from my heaviest and 52.5 lbs down so far this year.  That's all good news but it's a little frustrating because I really wanted to be at about 240 by the end of the month and I don't think I'm going to be able to do it but I'm not too worried about it.  The fat is coming off and I am getting healthier by the day.
If you follow me Instagram, you might have seen this post.
I finally outgrew (ingrew? undergrew? outshrank?) my old belt and was walking around trying to hold my pants up with one hand every time I went anywhere so I knew it was time to get a smaller belt but look at that difference in length!  That's a foot or more difference in waist circumference so I'm pretty happy about that.  I also bought 2 new pairs of pants, one that fit and one that is a little snug.  I took a picture of me in those pants I can barely snap as motivation to get to where they fit well.  Once that happens, I'll be sure to share it with you.
As far as exercise, things are awesome.  I am working through StrongLifts and getting stronger every week.  They idea that I can lift heavier and heavier things every week really appeals to me and it's cool to see a little bit of muscle definition start to happen under all this flab.  Joining a gym was a great decision and one that is working out well.
As far as the diet goes, I did something I have never been able to do this week.  I went to a Mexican restaurant and didn't eat the chips or any tortillas.  That is a big deal because those dang chips and salsa they always put on the table are torture!  That was a big milestone for me and one that I think I can now continue moving forward.
As for everything else, things are going good.  I started Intermittent Fasting on Monday and will continue it at least through the end of the month.  I did this for 2 reasons; #1 the more info I read about it, the more convinced I am that it is a wise course of action for my overall health and #2 it's a bit of a Hail Mary to see if I can meet my goal of 240 by the end of the month.  That's a lot of weight to lose in a week but who knows, miracles happen.
Please subscribe to the YouTube channel or follow me on Instagram.  Don't forget that you can join the 28 Day Challenge group and get ready for our next challenge that will start in a few weeks on Sept 12th.  Thanks all!
Don't miss a post! Click here to sign up for our daily email!
Need more info about the ketogenic diet? How about a great support group? Join our Ketogenic Facebook support group!