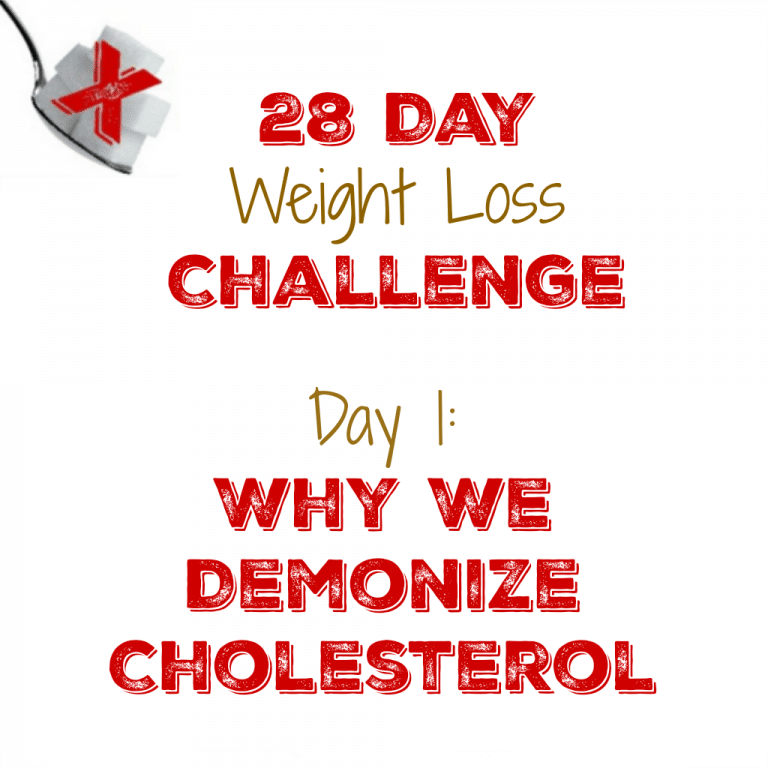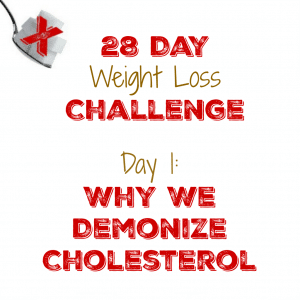 Over the course of our 28 Day Weight Loss Challenge our Daily Recap videos  will be where I post the notes I have written for the talks I do in the FaceBook Group each night.  Hopefully this will make what we are talking about easier to follow for everyone that wants to join us in the challenge.  You can see each of the 28 Day Challenge recap posts here.  Please subscribe to the YouTube channel to never miss an video.
Our National obsession with Cholesterol and supposed "Heart-Healthy" foods may have begun on Sept 23, 1955.  This was the day the President Eisenhower had his first heart attack at age 64.  His Cardiologist Dr Paul White gave a press conference explaining exactly what his condition was and the main causes of heart disease in general.  He then gave twice a day press conferences for the next 6 weeks updating the Nation on President Eisenhower's condition.
As Eisenhower improved and resumed his duties as Commander in Chief, he diligently followed his doctor's instructions.  He avoided Cholesterol as much as he could, having maybe one egg a month and having his food cooked in soybean oil or margarine.  However, his new diet not only caused his cholesterol to climb, going from 165 mg/dl at the time of his heart attack to 259 on his last day of office, but also caused him to gain weight, going from 172 lbs to 176, despite skipping meals most days to try to fight that weight gain.
Does that sound familiar to you?  Have you ever followed a doctor's advice to the letter and done everything you knew to do to lose weight and get healthy, only to see it blow up in your face and end up bigger than when you started?  This is exactly what happened to me and eating all those whole grains and low fat baked potatoes is what caused me to hit 400 lbs and start to wonder if I was just always meant to be fat.
Unfortunately, things are about to get worse for the nation because 2 weeks after Eisenhower leaves office, Time Magazine runs a story about the American Heart Association's new low-fat, low-cholesterol dietary recommendations.  For the most part, Americans followed these recommendations which led to the obesity epidemic we are currently suffering with in our nation.  These dietary recommendations were primarily the result of the work of one man, Dr Ancel Keys, who has done more to damage the health of the general populace than perhaps any other person in history.
Dr Keys conducted a major survey of the dietary intakes and rates of heart disease of 7 countries showing a strong link between increased fat intake and heart disease.  The only problem was that the study included data from 22 countries and when you include all the data, there is no clear relationship between fat and heart disease.
Unfortunately, the effects of Dr Keys' study has been far reaching.  The demonization of dietary fat is now so ingrained in the medical community that virtually every doctor will repeat the same mantra of staying away from foods high in cholesterol, sticking to low fat foods and eating plenty of whole grains.  I believe that by the time we get to the end of this 28 day challenge, you will understand why this is bad dietary advice and why the key to losing weight is to eat a diet high in fat, low in carbs and with no sugar.
All notes taken from information found in Fat Chance by Dr Lustig, Good Calories, Bad Calories by Gary Taubes, The Angriest Trainer Podcast and Jimmy Moore's Podcasts.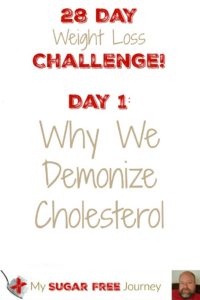 Don't miss a post! Click here to sign up for our daily email!
Need more info about the ketogenic diet? How about a great support group? Join our Ketogenic Facebook support group!