How Sugar Drives Weight Gain
There are certain dietary and lifestyle habits that can easily get out of hand. And when you're not careful, these habits may cause you to gain weight and even struggle with excess body fat. In the long run, this may even cause problems with your health. If you're not careful about consuming a diet with high amounts of sugar, you could struggle with chronic health conditions like heart disease, obesity, and diabetes.
This is because sugar is a type of carbohydrate responsible for providing energy to the body. But it isn't right that you completely avoid sugar. You need to understand that there are plenty of food products that contain sugar naturally. Some of these foods include vegetables, fruits, and dairy. Although sugar can lead to weight gain, it still plays a vital role in one's diet. That's because they come with several other nutrients that provide benefits to health. Instead of completely getting rid of sugar in your diet, you need to be mindful of your consumption.
Where Can You Find Sugar?
There are some foods that naturally contain sugar, such as fruits, dairy, and vegetables. These foods have a high amount of nutrients like vitamins, minerals, fiber, and calcium. They are recommended to be consumed every day.
Meanwhile, foods that contain added sugar include processed foods, which are unhealthy. They do not contain other nutrients like vitamins, minerals, and fiber. They are also considered a poor source of energy. Because of this, the consumption of these foods should be limited. Otherwise, you could have health problems in the long run.
Here are some reasons why sugar drives weight gain:
They Contain High Amounts Of Calories
The main reason why sugar is added to food and beverages is that they help improve the taste. Among the common sweeteners added to food include fructose, cane sugar, corn syrup, and agave. Since these contain high amounts of calories and do not offer too many nutrients, they can cause weight gain.
Added sugar is commonly referred to as empty calories. This is because they have a high amount of calories but are empty in nutrients like fiber, fat, protein, minerals, and vitamins. Since your body needs its daily supply of these nutrients, consuming food with empty calories only makes you gain weight.
It is recommended to largely reduce your consumption of added sugars so you can avoid the problems involved with weight gain. When you regularly indulge in food with high amounts of added sugars, you can easily gain body fat much quicker.
You might also like: 5 Ways Fructose Damages Your Health Beyond Just Weight-Gain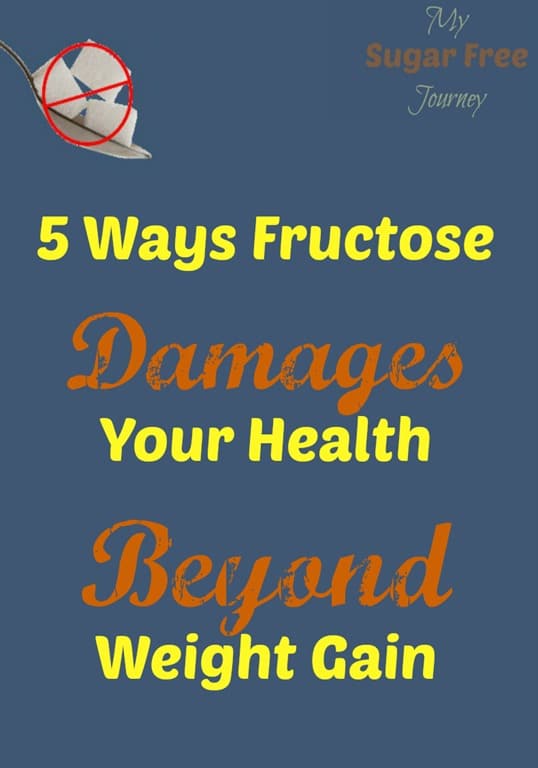 Food With High Amounts Of Sugar Are Less Filling
Your body needs protein. When you consume foods and beverages that contain high amounts of added sugar, you will not be getting the protein you need.
Protein is an essential nutrient for controlling blood sugar. It also promotes the feeling of fullness. Among the many nutrients, protein is considered as the most filling macronutrient. It helps slow down digestion, stabilizes blood sugar levels, and even regulates hunger hormones.
When you consume food rich in carbohydrates (such as the refined carbs found in added sugars), you tend to eat more meals throughout the day since you do not feel full. This is particularly true when you consume foods rich in fructose. Fructose has been found to affect your hypothalamus, a part of your brain responsible for appetite regulation. It does this by impacting the signaling systems in the hypothalamus, causing it to increase its hunger-stimulating neuropeptides and decreasing fullness signals. This causes you to overeat.
It also makes you crave sweet treats because parts of your brain responsible for reward and pleasure are activated.
Blood Sugar And Hormone Levels Get Affected
In a nutshell, the infrequent indulging in a sweet treat is not likely going to harm your health. But if you consume large amounts of food with added sugars on a daily basis, your blood sugar levels will likely be elevated. This leads to hyperglycemia, which is a prolonged period of elevated blood sugar. When this occurs, you gain weight and other serious health problems, such as diabetes, obesity, and heart disease.
How To Curb Your Sugar Cravings
Thankfully, there are some ways you can reduce your consumption of added sugars to minimize your risk for these health problems. Here are a few tips that you can start following:
Limit your intake of sugar-filled drinks

Avoid sugar-loaded desserts

Check the label on canned foods for sugars added

Reduce your consumption of sauces with lots of sugar

Opt for full-fat foods

Be wary of "healthy" processed snacks

Eat foods that have not been processed or refined (also known as whole foods)

Say no to sugar-filled breakfast items like cereals, jams, waffles, and pancakes

Always read the label

Consume more protein and fat

Use natural sweeteners when necessary
You might also like: Stop Your Sugar Cravings With These 10 Easy Tips!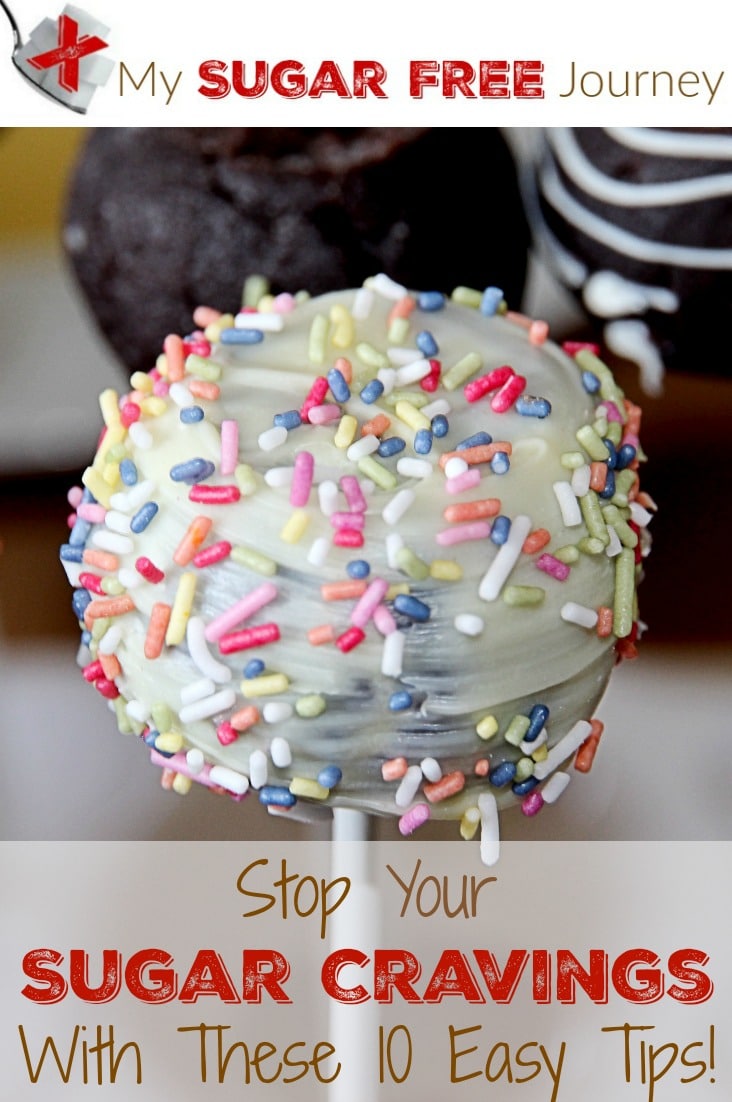 Conclusion
Studies have found that the average American eats twice as much as the recommended maximum amount of added sugar each day. And as evidence points, this can be incredibly harmful and linked to a number of chronic diseases.
While it's easy to avoid food rich in sugar (like sodas and desserts), it can be tricky to spot these in common processed foods since they are often hidden and their labels contain different names. The best way you can avoid a spike in your blood sugar levels is to follow a whole food diet and prepare your meals at home.
Don't miss a post! Click here to sign up for our daily email!
Need more info about the ketogenic diet? How about a great support group? Join our Ketogenic Facebook support group!