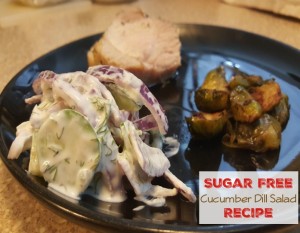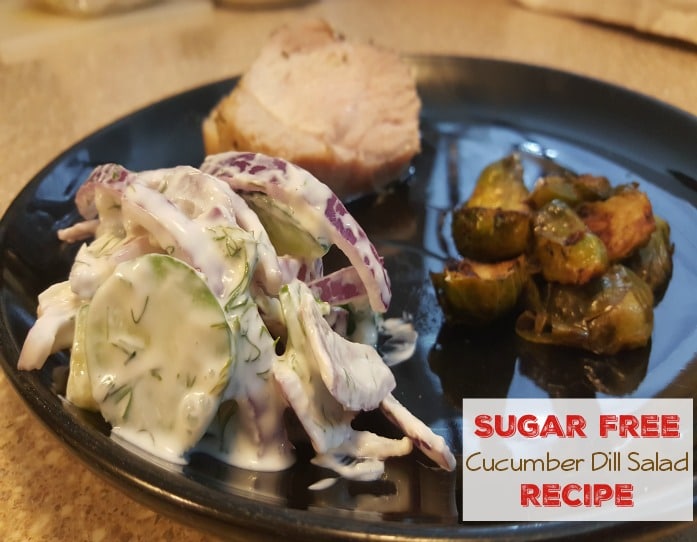 I always looking for ways to fresh veggies on my family's plates in new and tasty ways.  This Cucumber Dill Salad is incredibly flavorful and doesn't use any mayo (which normally has sugar in it) or any kind of sugar or other sweeteners.  Just simple ingredients that can be prepared in about 10 minutes to make a wonderful side dish for any meal.
If you like this recipe, subscribe to the YouTube channel to never miss a recipe!
Sugar Free Cucumber Dill Salad Recipe
Author:
My Sugar Free Journey
A tasty summer salad recipe!
Ingredients
1 Cucumber
½ Purple Onion
2 Tbsp Dill, Finely Chopped
2 Tbsp Plain Greek Yogurt
2 Tsp Lime Juice
Salt to taste
Instructions
Cut ends off cucumber and cut in length lengthwise twice
Slice Cucumber into ¼" Wedges
Cut Onion Julianne
Combine all ingredients in bowl and stir until evenly coated by yogurt
Chill and serve