Looking for more great low carb menu items
at your favorite restaurants?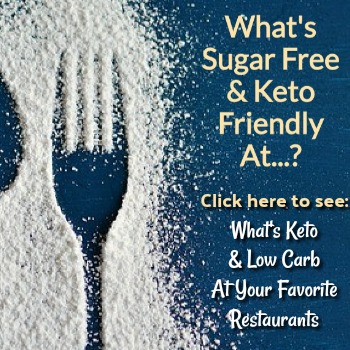 In this week's What's Sugar Free and Keto Friendly at Restaurants we are looking at Buffalo Wild Wings!  There is a lot to choose from if you like the Traditional Bone-In Wings.  The side dishes are a little sparse but at least there is a little salad.
You can find the website for Buffalo Wild Wings here and check out the Nutritional info here.
Side Dishes
Traditional Wings
Blue Cheese Dressing
Ranch Dressing
Southwestern Ranch Dressing
Garlic Mustard Sauce
Buffalo Seasoning
Chipotle BBQ Sauce
Desert Heat Seasoning
Lemon Pepper Seasoning
Salt & Vinegar Seasoning
Medium Heat
Mild Heat
Lemon Pepper
Don't miss a post! Click here to sign up for our daily email!
Need more info about the ketogenic diet? How about a great support group? Join our Ketogenic Facebook support group!