Looking for more great low carb menu items
at your favorite restaurants?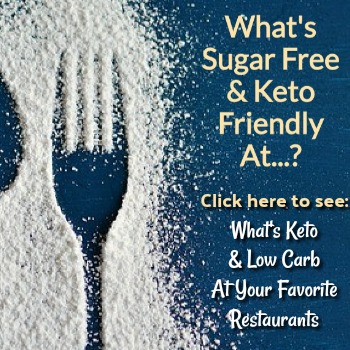 It's time for another What's Sugar Free at the Restaurants and this week we are looking at Jimmy Johns!  There are a few issues that you need to be aware of before you head in.
The first thing you need to know is that their online menu really sucks as far as the information it gives out.  There is no ingredient lists for the meat so I can't see definitively whether or not the ham and bacon have sugar in it.  I'm going to include them on the list because past experience tells me that they do but probably in such small amounts that it's not going to matter.
The second thing you need to know is that every single dressing option has sugar.  They have Hellmann's Mayo, Grey Poupon Dijon Mustard and an Italian Vinaigrette and all 3 have sugar.  Of the 3, it appears that the Grey Poupon mustard has the least or they also have yellow mustard in packets that you can squeeze on so you can do that.
The third thing is that any of their sandwiches can be made into "Unwiches" which are basically lettuce wraps.  These are great when you are looking for low carb solutions.
Instead of of telling you the individual sandwiches that you can make, I'm just going to list the ingredients and you can assemble a sandwich out of what ever you want.
Meats
Roast Beef
Tuna
Turkey Breast
Salami
Capicola
(Bacon and Ham are also on the menu but contain a small amount of sugar.  The ham more than the bacon.  Use your discretion)
Cheese
Veggies
Lettuce
Onions
Tomato
Cucumber
Sides
Avocado Spread
Dill Pickle
Obviously, this huge list means that there are a ton of options for you.  The big things to keep in mind is that you want an undressed Unwich with yellow mustard packets and you are golden.
Looking for more great low carb menu items at your favorite restaurants?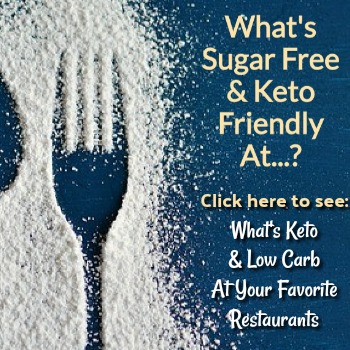 Please subscribe to my daily email to never miss a post!
Don't miss a post! Click here to sign up for our daily email!
Need more info about the ketogenic diet? How about a great support group? Join our Ketogenic Facebook support group!