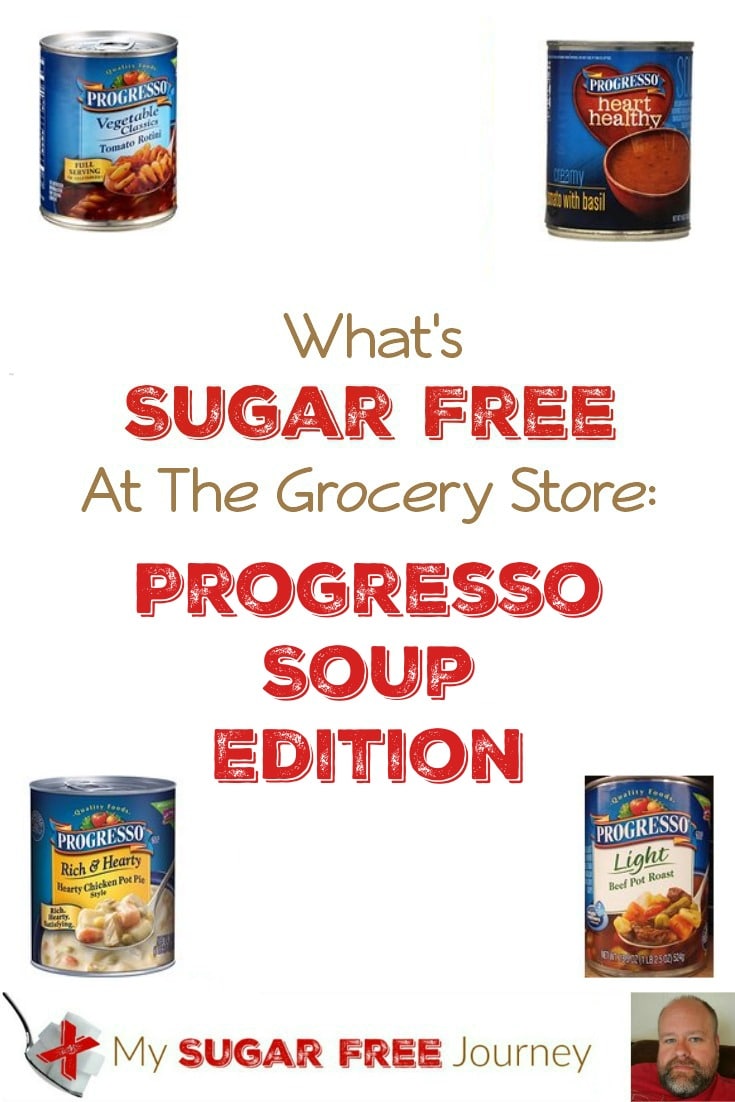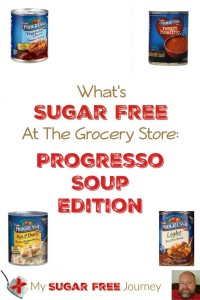 What's Sugar Free at the Grocery Store: Progresso Soup Edition!
Our What's Sugar Free at the Grocery Store series continues and hot on the heels of our look at Campbell's Condensed Soups, this week we are looking at Progresso!  Of the 2 soups, I've always preferred Progresso because I like a soup with chunks of stuff in it, those cans of Campbell's Condensed are almost all liquid.  Which is fine if you are eating tomato soup but sometimes you want recognizable pieces of meat and veggies.
Listed below are the Progresso soups that contain no added sugar with fructose.  There are a few that have added sugar without fructose and those are marked as well.
Please remember to subscribe to my daily email to never miss a post.  Enjoy!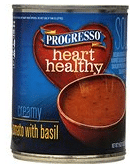 Progresso Creamy Tomato and Basil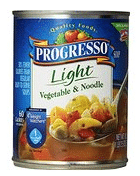 Progresso Light Vegetable and Noodle
Progresso Light New England Clam Chowder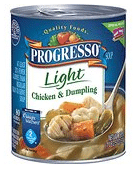 Progresso Light Chicken and Dumplings
Progresso Light Beef Pot Roast (Contains Maltodextrin)
Progresso Vegetable Classics Tomato Rotini (Contains Matodextrin)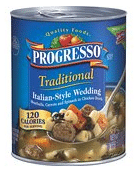 Progresso Traditional Wedding Style Soup (Contains Corn Syrup and Dextrose)
Progresso Traditional Chicken Rice and Vegetables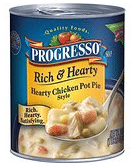 Progresso Rich & Hearty Hearty Chicken Pot Pie Style