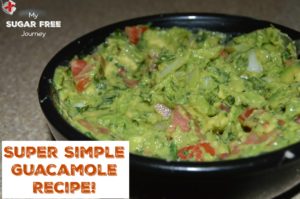 I was talking with someone in the 28 Day Challenge group yesterday about how much I LOOOOOOVE avocados.  If there is any excuse to include them in a meal, I figure out a way to do it.  This is probably a little rebellion from the old days of being told to stay away from avocados, eggs, butter and everything else that is awesome and to eat only low fat crappy tasting food.  Thanks for making me 400 lbs Doc!
Anyway, in the course of talking about avocados and how I eat them, I realized 2 things.  #1 The person I was talking to didn't know what guacamole was and #2 I had never posted my guacamole recipe on the blog which I thought was weird.  I remember thinking I was going to do it about the same time I did my Fire Roasted Salsa recipe but I guess life got in the way.
This guacamole is what I make every time we have burgers as a big scoop of it on top of a tasty burger is both a taste treat and an easy way to add fat to my meal.  Of course it also goes with virtually any Mexican dish or sometimes I'll put it on top of some baked chicken breasts.
If you decide to make this for yourself, let me know!  Just tag @MySugarFreeJrny on Instagram so I can check it out.  Thanks!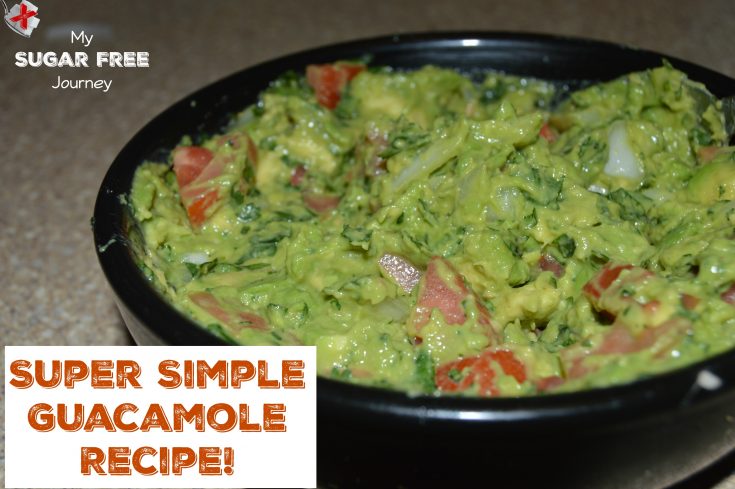 Yield: 6 servings
Simple Guacamole Recipe
Prep Time: 10 minutes

Total Time: 10 minutes
Ingredients
3 Avocados, cubed and pitted
2 Roma Tomatoes diced
1/2 onion, chopped
1/4 cup of cilantro, chopped
1 Tbsp Garlic Salt
1 Tsp White Pepper (Black pepper is fine as well)
1 Tbsp Lime Juice
Optional: 1 Jalapeno, chopped
Instructions
Combine all ingredients and stir until mixed

Don't miss a post! Click here to sign up for our daily email!
Need more info about the ketogenic diet? How about a great support group? Join our Ketogenic Facebook support group!