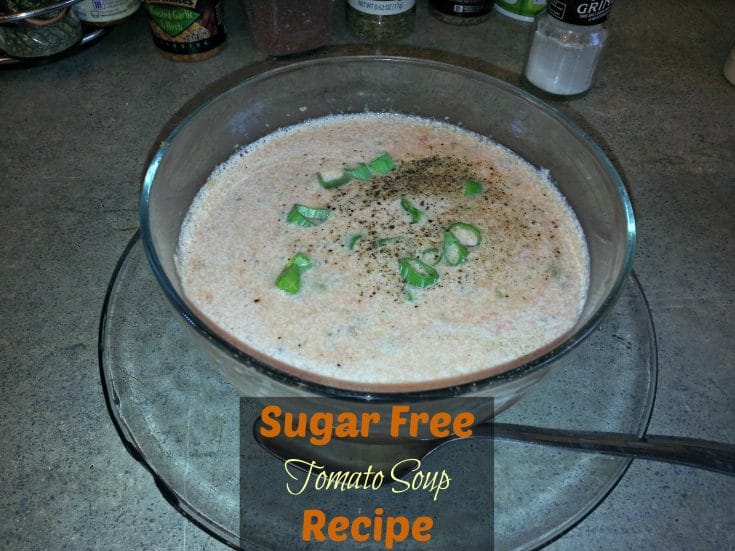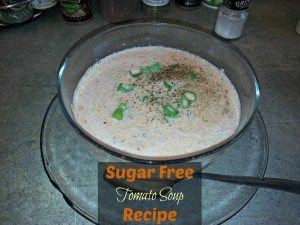 I love tomato soup but it was another of those things that was impossible to find in a sugar-free variety so I had to make my own.  It took a couple tries to find the right balance of ingredients but this recipe is very tasty and makes for a delicious lunch.  Yum!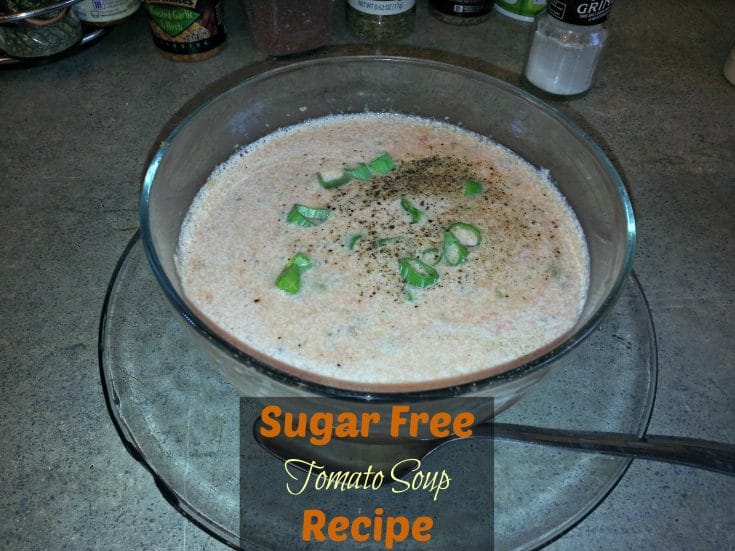 Yield: 1
Sugar Free Tomato Soup
Prep Time: 5 minutes

Cook Time: 7 minutes

Total Time: 12 minutes

I quick and tasty tomato soup recipe with no sugar added
Ingredients
1 large tomato
1 tsp chopped basil (optional)
1/2 green onion chopped (optional)
2 tbsp Plain Greek Yogurt (Can substitute sour cream)
2 tsp salt
1 tsp black pepper
1 tsp garlic powder
1 cup milk
Instructions
Cut tomato into 8 wedges, put in bowl with onions and basil.
Microwave for 3 minutes
Place cooked tomatoes and all other ingredients except milk in blender and blend thoroughly
Pour soup and milk in bowl and microwave for an additional minute to heat.