Looking for more great low carb menu items
at your favorite restaurants?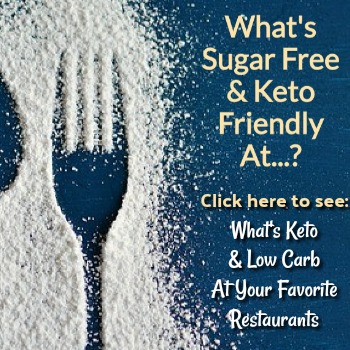 Our series on What is Sugar Free and Keto Friendly at Restaurants continues with a look at Sonic Drive In!
The good news here is that there is a lot of stuff we can eat here. Like most burger restaurants you are going to ask for it without a bun but Sonic meat is pretty tasty (Much better than say, McDonald's) and the ingredients are usually fresh.
There's not a whole lot of fast food places I ever want to eat at but on those rare occasions when I'm taking my grandkids out, Sonic is one of those places that they really enjoy.
Like most burger joints, the smart play here is to get the burger ingredients with no bun. The really nice thing about Sonic is they also serve breakfast so it's pretty easy to just get a plate of bacon, eggs and cheese.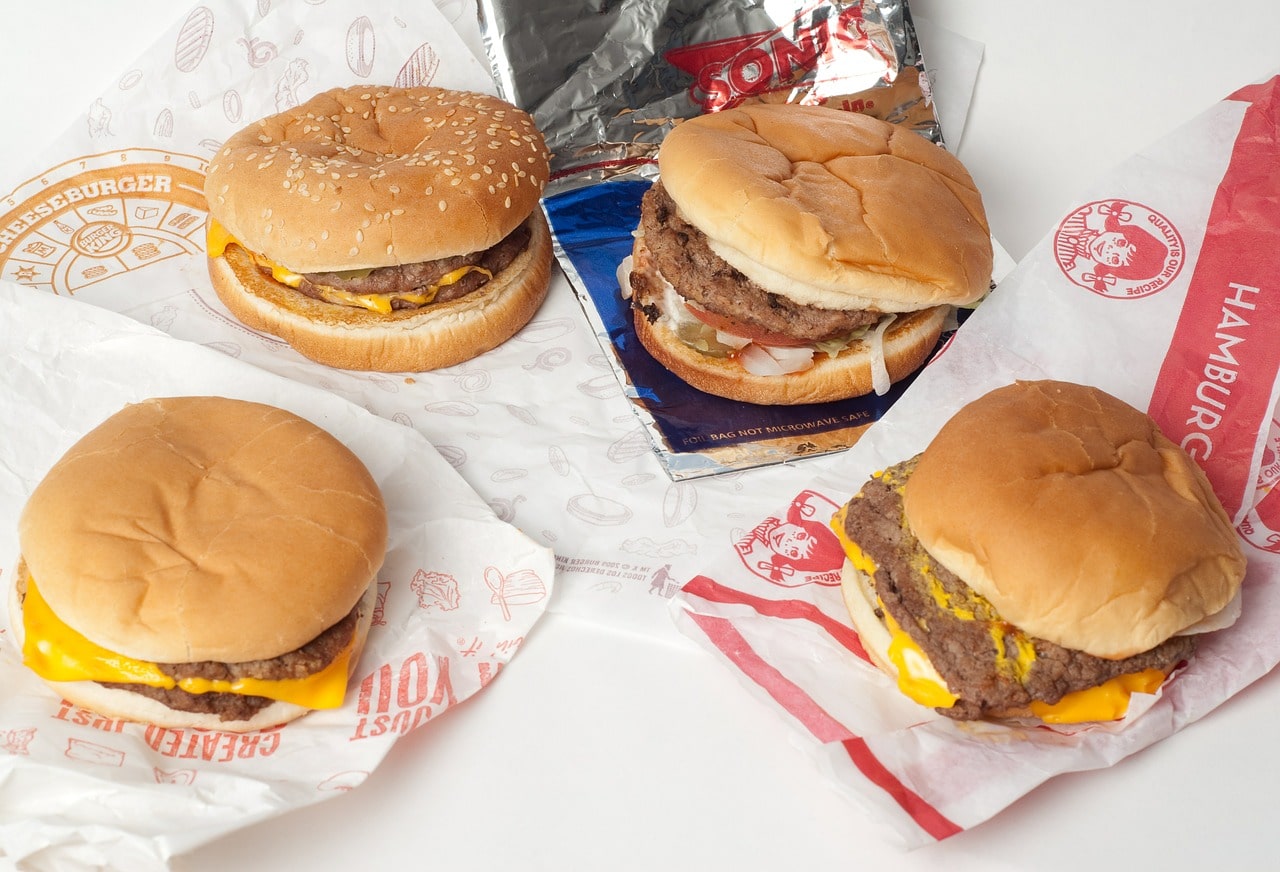 The list below will be the individual ingredients you can order so it's just like ordering a burger without a bun, you can tell them what you want and let them figure out the best way to charge you.
So without further ado, here's what is sugar free and keto friendly at Sonic Drive In!
Sonic Dinner/Lunch Ingredients
All Hamburger Patties
Grilled Chicken Patty
Bacon
Sliced Cheese
Lettuce
Tomato
Pickles
Grilled Onions
Hatch Green Chiles
Avocados
Jalapenos
Hot Dogs
Chili – (3 grams of carbohydrates and 1 gram of sugar per serving.  Very small amount so I don't think it's from added sugar.  Most likely from the tomato sauce base.)
Breakfast
Eggs
Bacon
Sausage
Ham
Cheese
Looking for more great low carb menu items at your favorite restaurants?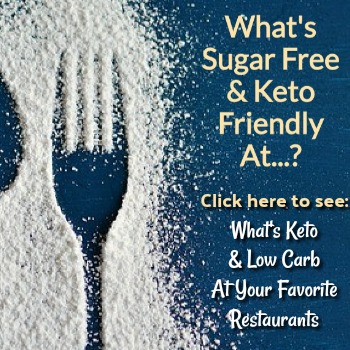 Don't miss a post! Click here to sign up for our daily email!
Need more info about the ketogenic diet? How about a great support group? Join our Ketogenic Facebook support group!