Sugar Free Chicken Parmesan with Parsley Recipe
Ever since I decided to cut sugar out of my life, one of the things that has brought me the most joy is cooking.  We NEVER used to cook or if we did cook, it was just the simplest thing imaginable because we really didn't know what we were doing.  I've had so much fun coming up with new recipes and experimenting with my food, I hope you like my latest creation as much as we did!
Sugar Free Chicken Parmesan with Parsley Recipe[/url]" thumbnail="https://mysugarfreejourney.com/wp-content/uploads/2014/09/Sugar-Free-Chicken-Parmesan-With-Parsley.jpg" type="recipe"]

First up, put your chicken breasts in a baking pan with a few pats of butter.  I chose a loaf pan because I wanted my pan to be the smallest it could be and still have room for the chicken to lay flat.
Next up, I chopped about a 1/2 cup of parsley as fine as I could get it.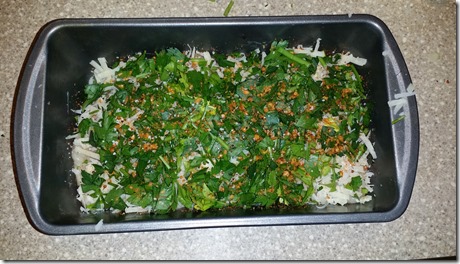 Now I've shredded a layer of parmesan cheese from a huge block I bought at Market Street.  I LOVE the cheese bar at that place.  Then I covered it with the parsley and added a little salt and a little McCormick garlic herb seasoning to spice it up a bit.  Then it's into the oven at 350 degrees for about 45 minutes.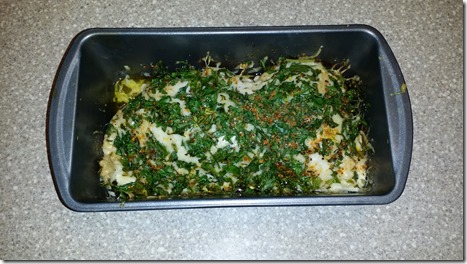 Here's what it looks like out of the oven.  The small pan kept the breasts sitting in the melted butter to they were incredibly moist and the parsley actually crisped up so it added a little crunch to the meal.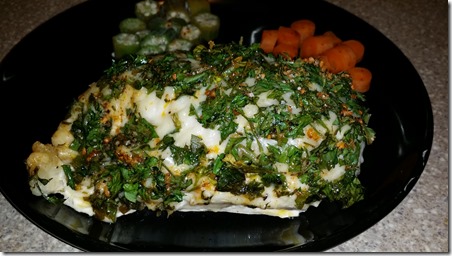 All that's left is to put it on a plate with a few steamed carrots and okra and serve!  Yum Yum!