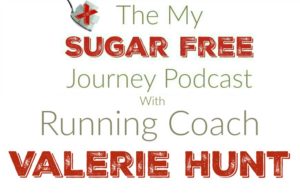 The My Sugar Free Journey Podcast – Episode 11: Running Coach Valerie Hunt
Here is this week's My Sugar Free Journey Podcast!  Today we are talking to Valerie Hunt, a running coach and owner of RunRx.fit and BVM Crossfit Gym in Austin Tx.  She also has one of the coolest Instagram pages for runners I've ever seen.
Also we mentioned we mentioned Dr Romanov's books on PoseMethod and The Triathlon's Training Bible by Joe Friel.
Remember that you can follow us on iTunes and I would really appreciate a review there on iTunes.  Thanks!
Here are the posts I mentioned in the podcast:
Be sure to use this affiliate link before you shop at Amazon.  It doesn't cost you anything and helps out the work we are doing here.  You can also buy your Pure Vitamin Club vitamins by clicking here.  Thanks!
Don't miss a post! Click here to sign up for our daily email!
Need more info about the ketogenic diet? How about a great support group? Join our Ketogenic Facebook support group!