Looking for more great low carb menu items
at your favorite restaurants?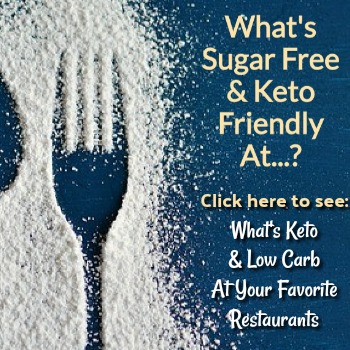 We are continuing our look at What's Sugar Free and Keto Friendly at Restaurants with a look at Panera Bread.  Panera is a lot like Subway in that all the ingredients are separate so the best thing to do is order a salad and piece meal the ingredients you want together.  The real tragedy here is that none of the soups are low carb but if you looking for the lowest carb option, the broccoli cheese cup has 19g of carbs and 4g of sugar.
Panera has done us the service of posting both sugar and carb counts for everything on their menu for which I am very grateful and wish more restaurants did.  Unfortunately, the carb counts are for the full meal, bread included so subtracting out the sugar and carbs from the bread requires a bit of math but I'm reasonably confident in the list below.  Also, every single salad dressing has a PUFA base and I don't see olive oil as an option so you may have to compromise a bit here.  Just use your best judgment but the Greek and Caesar dressings are both very low in both sugar and carbs.
Let's take a look at what is Sugar Free and Keto Friendly at Panera Bread!
Breakfast
Ham
Bacon
Sausage
Scrambled Eggs
Cheese
Cream Cheese
Lunch/Dinner
Bacon
Turkey
Avocado
Chicken
Cheddar
Swiss
Ham
Steak
Lettuce
Tomato
Specialty Drinks
Plum Ginger Hibiscus Tea
Iced Tea
Iced Coffee
San Pellegrino
Salad Dressing
Greek Dressing
Caesar Dressing
The good news here is that it looks like you can eat pretty well here without much difficulty which is impressive considering they actually have the word "Bread" in the name.  Do you have something I can add to the list?  Please let me know in the comments below!
Looking for more great low carb menu items at your favorite restaurants?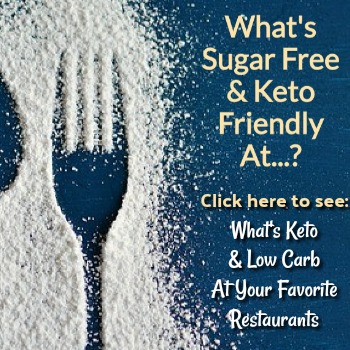 Don't miss a post! Click here to sign up for our daily email!
Need more info about the ketogenic diet? How about a great support group? Join our Ketogenic Facebook support group!