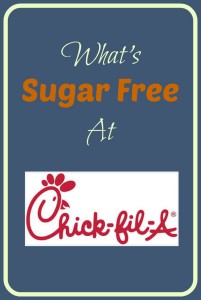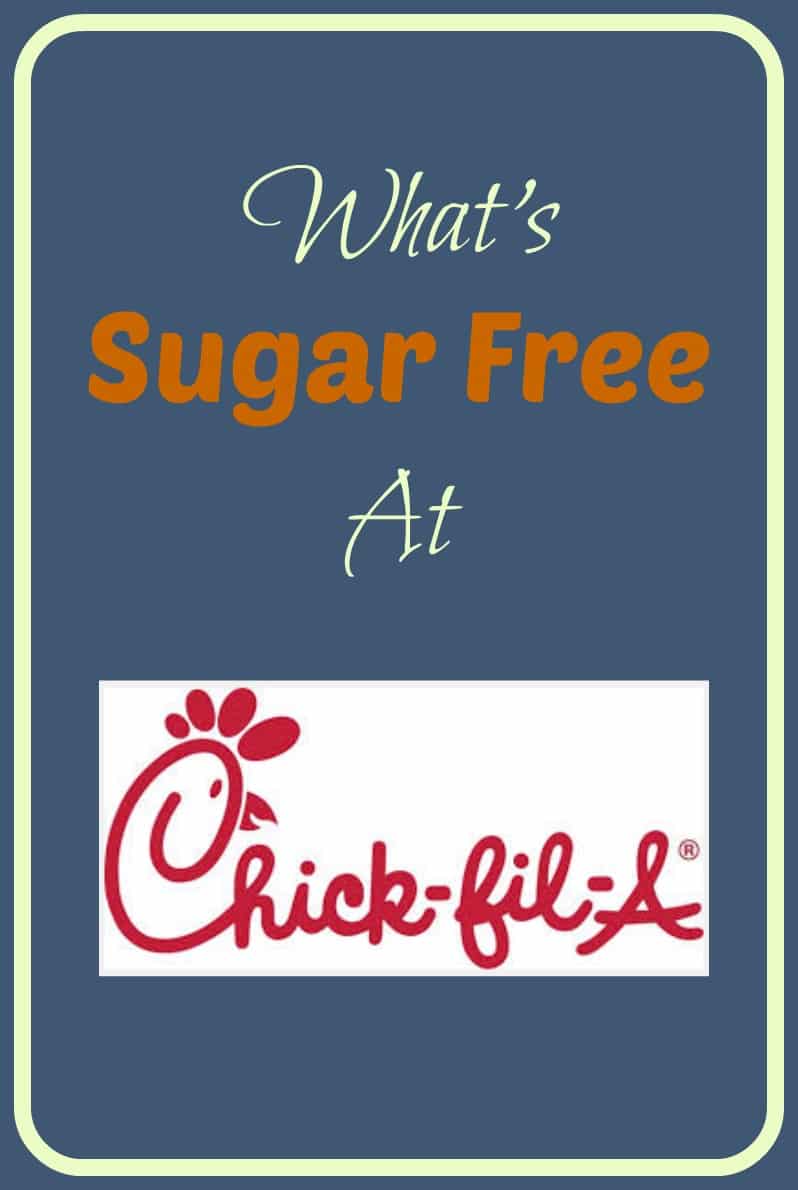 Before we get into the breakdown of what is Sugar Free at Chick-Fil-A, we need to commend them for doing an incredibly rare thing in the fast food world.  You can go on the Chick-Fil-A website and see actual ingredients for all of their products.  Let me tell you, that is amazing and something I believe all chain restaurants should be forced to do.  I'm not sure why the food on the supermarket shelves gets an ingredient breakdown but the food at restaurants doesn't.
Now on to the bad news, there's not a ton that's Sugar Free at Chick-Fil-A but at least there is something in each category so you do have a few options when you go there.  A few things you need to be aware of, the sausage has dextrose in it which is a sugar that contains no fructose so it is on our acceptable sugars list; keep that in mind if you are cutting out glucose as well as fructose.  Also, the grilled chicken for the Grilled Chicken Sandwich and the Grilled Nuggets has a seasoning that is typically added before cooking that contains sugar, if you ask them to cook your chicken without that seasoning, they will but it will take a few minutes longer than normal to get your order.  Also, about the only thing you could dip it in is yellow mustard.
I think the real shocker here is that Chick-Fil-A doesn't have a sugar free salad dressing on the menu so unless you love dry salad, I would avoid it or bring your own from home.  If anyone from Chick-Fil-A ever reads this, this is a huge hole in your menu that really needs to be addressed.
So let's take a look at What's Sugar Free at Chick-Fil-A!
Main Dishes
Grilled Chicken Sandwich (Order without seasoning, bun or dressing)
Grilled Nuggets (Order without seasoning)
Side Dishes
Chick-fil-A Waffle Potato Fries
Side Salad  (No Dressing)
Superfood Side (Without the maple vinaigrette dressing)
Breakfast
Sausage Breakfast Burrito  (Sausage Contains small amount of Dextrose)
Hash Browns
Beverages
Diet Lemonade
Diet Soft Drinks
Unsweet Tea
Coffee
Milk
So that's it, at least we have a few options.  You can find the Chick-Fil-A ingredients list here and find my full list of What's Sugar Free at Restaurants here.